Happy to announce Falcons is bringing back the tradition of conditioning training this summer at Commissioners Park. Starting this Tuesday 6/6 and Thursday 6/8 from 5 PM to 6 PM we will meet and run the hill, as well as some agility & core.
All ages and levels are welcome. All you need to bring is water; tennis shoes or cleats are fine.
We understand there are vacations and other sports going on, whenever you can make it is great. No need to RSVP, just show up. The schedule will change week to week based on supervisor availability.
SAVE THE DATES

Lincoln Way East Summer Football Camps

"One Heartbeat - Winning With Character"
Come join Coach Rob Zvonar and staff from LWE as players from area youth football programs come and learn technique and fundamentals.

Youth and Jr. High 2023 Summer Football Camp
June 19th - June 22nd
Click here to download more info the Youth/Jr High Camp

Incoming Freshman 2023 Summer Football Camp
Beginning June 12th. Dates vary
Click here to download more detailed info on the Incoming Freshman Camp

You will return home to your team a better football player!

CLICK HERE TO REGISTER ONLINE TODAY!
State Champions


2019 8A




2017 8A




2005 8A

State Runner-Up
2012 7A
2022 8A
State
Semi-Finals
2004, 2006,
2018
State
Quarter-Finals
2002, 2007, 2013, 2014, 2016, 2021
State Playoffs
2001 thru 2022
Conference
Champions
2003, 2005-06,
2009-12, 2014-22
Click here to view information on becoming a
2023 Frankfort Falcons Sponsor
Flag Football is now open for both of our leagues. 6/7 yr olds and 8/9 yr olds.

Visit our registration page for more info.
We are pleased to present the Frankfort Youth Athletic Association "Frankfort Falcons" scholarship award.


Frankfort Falcons was established in 2004 with the following objective: To promote and install self-confidence, good sportsmanship, camaraderie, physical and mental development while learning the fundamentals of football and cheerleading.

We are proud to announce that this year the Frankfort Falcons will be awarding six $500 scholarships to qualified seniors at local area high schools that are past alumni of the Frankfort Falcon football and cheer program.

Our Annual Frankfort Falcons Scholarship is open to our past Football and Cheerleaders that:
1. Are a Current Senior at Lincoln Way East or neighboring High School
2. Are a Current Athlete in High School
3. Will be attending college next year

Click here to download an application!

Submitted applications must be post marked or emailed by March 31, 2023
Please return to: FYAA ● P.O. Box 1213 ● Frankfort, IL 60423 OR scan and email to:
Falcons Scholarship Award Winners represent everything that our organization tries to instill in them while they were Frankfort Falcons.



"Once a Falcon, Always a Falcon"
REGISTRATION FOR THE 2023 FALL SEASON
Registration for the Frankfort Falcons 2023 Fall Football and Cheerleading season will open to Falcon alumni on Saturday, January 21, 2023 at 8:00am.

Alumni is defined as an athlete that participated in the 2022 Fall season
Registration will open to new athletes on Monday, January 23, 2023.
Please visit our registration website for additional information.
If you have any questions, email .

Visit our website for regular updates regarding the 2023 Fall season!
GO FALCONS!
Super Bowl Bound!
This Sunday, November 13th, the River Valley Youth Football Youth League Super Bowl
game will include our very own LW Blue Falcons.

12:00pm - #1 NL Jr. Warriors vs #3 Frankfort Blue

The game will be held at St. Xavier University.
Please note: game time is approximate! Arrive early!
Please come out to support our team you rowdy fans!

Click here to view the 2022 Super Bowl web page

Online Spiritwear Store
Click here to order Superbowl Spiritwear brought to by UT Products, Proud Partner of the River Valley Youth Football League. The online store will be open until Thursday morning, 11/10/22 so we can ensure delivery for pickup at the Superbowl on game day as early as 9:30am. Come see the UT Products tent for pickup or onsite purchases.
Pre-Sale allows personalization with NAMES, NUMBER, TEAM LIST to be put on the items.
Pre-Sale ordering ends the morning of Thursday, November 10th!
Orders will be ready to pick up at the UT Products tent at the game!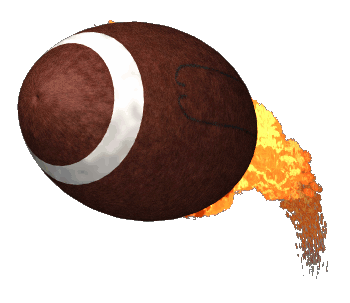 The Frankfort Falcons and the River Valley Youth Football League are proud to partner with Cal's Angels to bring awareness to all Pediatric Cancer. The organizations in our league will either be wearing Gold Stickers/Socks for football players or Gold Ribbons for cheerleaders. The Frankfort Falcons Home game on September 18th at 10:00am will be our Gold Out Game. Family and Friends are encourage to come out that day in recognition of Pediatric Cancer Awareness month with various activities planned. Please come out and support Cal's Angels! Special Thanks goes out to Flavia Moylan, Frankfort Square Wildcat Family Alum and Megan Gertz of Cal's Angels for bring this our our league.

Please reach out to those families that are currently battling this dreadful disease make sure they feel they are not alone! Please remember those that had a courage fight but no longer are with us. This touches every one of our organizations.
We are excited to announce that Falcons' spirit wear for the 2022 season is now available! This year you are able to shop from more than 200+ items!
Items are available for: Youth Boys, Youth Girls, Men, and Women.
At numerous price points we are offering a variety of brands including: Under Armour, Augusta, BELLA+CANVAS, Gildan, and more. Choose items in Falcons' colors including: Black, Royal, White, and Pink. This year we are highlighting the "angry" Falcon logo!

Ease of ordering: Place your individual order when you're ready, 24/7/365, individual orders (no wait for bulk group order).
Simply click the following link and happy shopping!
River Valley Youth Football 20% OFF SHOP EVENT
July 22, 2022 – July 25, 2022 (FRIDAY – MONDAY)
STORE LOCATION: Orland Park, Tinley Park & Joliet
Save the date! Our partner, DICK'S Sporting Goods, is offering you a 20% off discount throughout the store to help you gear up for the season! Be sure to use the coupon linked below, as this is specific to our organization. The coupon is valid in-store on the dates above, and should be shown at the register during checkout.
Join us in congratulating Carl Allegretti, Frankfort Falcons Founder, on his upcoming National Football Foundation Leadership Hall of Fame Induction. Carl was the driving force behind the existence of the Falcons! His leadership not only started the Falcons but he brought together a team and created future leaders to help drive the Family we are today!

Carl becomes the 13th member of the Leadership Hall of Fame, joining such luminaries as NFL owners Michael Bidwill, Arthur Blank, Jerry Jones, and Stephen Ross; Arizona Governor Doug Ducey; former New Jersey Governor Chris Christie; and the inaugural inductee, George Pyne.

Carl's induction dinner will be held on Monday, June 27th at 6pm at Chicago Cut Steakhouse.
Click here to download program and ticket information for the dinner!
Carl Allegretti to be Inducted into the NFF Leadership Hall of Fame
- National Football Foundation
Attention all upcoming 6th-8th graders, you don't want to miss this one! Come train with our very own Falcons alum and Super Bowl Champion Nick Allegretti and several other NFL and College Football players. This is for players entering 6th-8th grade in the Fall. Camp date is July 9th at Lincoln Way East HS. 100% of the proceeds benefit Uplifting Athletes!
Register at Nick Allegretti 2022 Skills Camp

We would like to THANK our generous sponsors for our upcoming Falcons Night Out.
BLUE SPONSORS

BLACK SPONSORS

WHITE SPONSORS
We are proud to announce that this year the Frankfort Falcons awarded eight $500 scholarships to qualified seniors at local area high schools that are past alumni of the Frankfort Falcons football and cheer program.
We wish to congratulate the following winners:

Dominic Adamo - Lincoln-Way East HS
Emily Caruso - Lincoln-Way East HS
Jenna Casey - Lincoln-Way East HS
Shea Maney - Lincoln-Way East HS
Abby McCarey - Lincoln-Way East HS
Meaghan O'Connor - Lincoln-Way East HS
Megan Phillips - Lincoln-Way East HS
Johnny Strzelczyk - Lincoln-Way East HS
The Thunderbird Award will be awarded to a varsity 8th grade football player. The Thunderbird Award recipients are to be selected taking into account the following criteria: Leadership, School Achievement, Community Involvement, Attitude, Conduct on and off the field, Sportsmanship, and Healthy Lifestyle.
Congratulations to the 2021 Thunderbird Award recipient,
Gunnar Thormeyer!
Every year the Falcons award an 8th grade cheerleader the Gabby Adamo Angel Award. The award is based on the values of Leadership, School Achievement, Community Involvement, Attitude, Personal Conduct both on and off the field, Sportsmanship, and Healthy Lifestyle.
The 2021 recipients of the Gabby Adamo Angel Award:
Kate Nelson and Madison Kohler!
Congratulations to our Falcons Varsity Football players that were selected for the
2021 All River Valley Youth Football League Team.

Offense - Gunnar Thormeyer, Marc Pascual, Brody Gish, Joey Levy, and Aiden Jedlowski
Defense - Trey Serauskis, Will Deady, and Colton Zvonar

This is a great explanation of how football transcends the actual game and gives us all life lessons. Please take a few minutes to watch.
"One of my friends asked "Why do you pay so much money for your kids to do all their sports"? Well I have a confession to make; I don't pay for my kids to to do sports. Personally, I couldn't care less about what sport they do. So, if I am not paying for sports what am I paying for?
I pay for those moments when my kids become so tired they want to quit but don't.

I pay for those days when my kids come home from school and are "too tired" to go to their training but they go anyway.

I pay for my kids to learn to be disciplined, focused and dedicated.

I pay for my kids to learn to take care of their body and equipment.

I pay for my kids to learn to work with others and to be good team mates, gracious in defeat and humble in success.

I pay for my kids to learn to deal with disappointment, when they don't get that placing or title they'd hoped for, but still they go back week after week giving it their best shot.

I pay for my kids to learn to make and accomplish goals.

I pay for my kids to respect, not only themselves, but other athletes, officials and coaches.

I pay for my kids to learn that it takes hours and hours, years and years of hard work and practice to create a champion and that success does not happen overnight.

I pay for my kids to be proud of small achievements, and to work towards long term goals.

I pay for the opportunity my kids have and will have to make life-long friendships, create lifelong memories, to be as proud of their achievements as I am.

I pay so that my kids can be out on the field or in the gym instead of in front of a screen.
I could go on but, to be short, I don't pay for sports; I pay for the opportunities that sports provides my kids with to develop attributes that will serve them well throughout their lives and give them the opportunity to bless the lives of others. From what I have seen so far I think it is a great investment!"

- Author Unknown