by posted 07/29/2014
Parents - below is a video giving an explanation of Head Up Tackling. This is a very informative video to help educate parents on the new techniques we will be implementing being part of USA Football. We appreciate your patience and hope you will have a better understanding of this method of tackling as oppose to what we learned when we played football.
by posted 07/25/2014
Hey Moms...
The Chicago Bears will host a free Moms Football Safety Clinic at Halas Hall in Lake Forest on Tuesday, September 2, 2014 from 6-8 p.m. This clinic will provide a unique opportunity for moms of Chicago-area youth football players to learn firsthand from experts in sports medicine, hear from Bears and USA Football representatives, connect with Heads Up Football Advisory Board Members and hit the field of the Walter Payton Center for drills. This free clinic will emphasize youth football player health and safety and will include education on concussion awareness, heat and hydration, and Heads Up Tackling technique. This event is an interactive and educational forum designed to educate moms about how the game is being played safer and better than ever before. It will provide hands-on answers to moms and will allow them to engage with other moms on issues of mutual interest regarding youth sports safety.

Space is limited, so register today at http://www.chicagobears.com/community/football-safety-clinic-registration.html.

Hey Kids...
The NFL is hosting a free NFL PLAY 60 Character Camp on August 5th between 1:00pm - 4:00pm at Olivet Nazarene University. This is for kids ages 9-13. The mission of the NFL PLAY 60 Character Camp is to make a positive impact on youth through teaching football skills, emphasizing exercise, and reinforcing the importance of character in athletics and in life. For questions contact Ryan Betscher at .
Click here for program information and registration forms.
by posted 07/23/2014
T
he Falcons have teamed up with Santo Sports Store on providing Spiritwear online ordering before the season begins. This is a great opportunity to get all of your Spiritwear needs ordered and delivered before the first game of the year. The store is open online for only 1 week and closes on July 30th at 6:00pm in order to produce each item and deliver them before the first game. We will then open the store again at a later date. Don't miss out on this opportunity to purchase your Spiritwear before the season begins.

The link for the store is: https://santosportstore.itemorder.com/

The code to enter is: BKUUQ

You will have an option to deliver the order directly to you or to us which we will distribute during practices.
by posted 07/18/2014

Falcons Football Car Window Decals for Football, Cheer & Flag players are on sale now. Click here to place an order online. Minimum orders have to be met before the decals are produced.
Note: The picture shows a black background for effect only. The background will be CLEAR in the actual decal.
by posted 07/02/2014
Falcon Fest Scrimmage August 9th @ Main Park
Come join us as we celebrate our 11th year on this fun Family filled day. Besides our football, cheer and flag teams scrimmaging against each other in preparation for the upcoming season, we will have various activities for you and your whole family to spend the day with us at the park.
This is an opportunity for parents to
meet new Falcons families from Flag, Cheer and Football!
FREE - no entrance fees. Bring the whole family to picnic in the park!
There will be a jumpies for the kids?
Sonic Sound will provide a DJ who will be sure to entertain
The concession stand will be open serving a specialty from last year, Whole Hickory Smoked Hand Pulled Roast Pig sandwiches provided to us by Double D Pig Roasts.
Raffle Baskets - These baskets were generously donated and created by each team. We have many creative minds in our organization as demonstrated in previous year's baskets. Themes for these baskets in the past included sports, movie night, spa, pasta night, purses, wine and spirits, Falcons Spiritwear, etc. Tickets will be sold for these raffle baskets. Groups of baskets will be raffled off every couple of hours.
Falcons Spiritwear and specialty vendors with Bling Spiritwear and more...
Stay and celebrate our 11th year with us!!
| | |
| --- | --- |
| 9:00am | Warm up |
| 10:00-11:00am | Varsity Black vs Blue |
| 11:00-11:30am | Steelers vs Ravens |
| 11:30-12:30pm | JV Black vs Blue |
| 12:30-1:00pm | Bears vs Packers |
| 1:00-2:00pm | LW Black vs Blue |
| 2:00-2:30pm | Radiers vs Seahawks |
| 2:30-3:30pm | SLW Black vs Blue |
by posted 06/23/2014
Equipment pickup for ALL Tackle Football players for ALL levels will be on July 1st between 4:00pm - 9:00pm at the Falcons Shed at Main Park. The Falcons Shed is located on near the corner of Locust St. and Oregon St.
The alternate date will be on the first of practice on July 28, 2014.
ALL players must attend equipment pickup because we size the helmet to the player. We can not hand out helmets without the player being present.
The Falcons provide the following equipment:
Helmet, Chin Strap, Shoulder Pads, Mouth guard, Game jersey and Game socks

Players are responsible for the following equipment:
Practice jersey, Practice pants with pads, Game pants with pads and football cleats.
Practice will begin on Monday, July 28th. You will receive information directly from your team on the exact location and time. Teams will practice 5 days per week (Monday thru Friday) for the first couple of weeks. Your team's game schedule will be available online shortly. Please check the website frequently for important information.
by posted 05/14/2014
We are proud to announce that this year the Frankfort Falcons awarded six $500 scholarships to qualified
seniors at local area high schools that are past alumni of the Frankfort Falcon football and cheer program.
We wish to congratulate the following winners:
Brian Casey / Lincoln-Way East HS
Jessica Demma / Lincoln-Way North HS
Anna Hogan / Lincoln-Way East HS
Morgan Parkinson / Lincoln-Way North HS
Lia Wiltgen / Lincoln-Way East HS
Trevor Zeibert / Peotone HS
by posted 04/23/2014
The Frankfort Falcons and the River Valley Football League is proud to announce that our organization and league has recently joined USA Football. USA Football, the sport's national governing body, leads the game's development, inspires participation and ensures a positive experience for youth, high school and amateur players. USA Football hosts more than 80 football training events annually, offering education for coaches and game officials, skill development for players and resources for youth football league administrators. USA Football is the exclusive youth football development partner of the NFL, its 32 teams and the NFL Players Association. An independent non-profit, USA Football was endowed by the NFL and NFL Players Association in 2002, and its members reside in all 50 states. Please visit www.usafootball.com for more info.
by posted 04/03/2014
The Frankfort Park District enacted an ordinance effective March 14, 2014, prohibiting the use and possession of tobacco products on park district fields. Please be aware of this and inform your families and friends that come to the park.

by posted 02/28/2014
USA Football has released findings from a two-year study to advance player health and safety in organized youth tackle football. The study, which encompassed more than 4,000 players ages 5-14, documented player health ... Click here to see the findings.
by posted 12/08/2013
After 224 teams competing to be one of the top 3 teams in their divisions this past weekend, Falcons Cheer & Dance teams are State Champions. IRCA has been hosting a state championship for the last 6 years. This year had the fiercest competition by far. It shows how well you are all doing just by getting there in the first place! This year is the most Falcons State Champions we have had in one year. Great job!!! Below are the results from the 2013 IRCA Cheer & Dance State Championship:
1st Place State Champions
SLW Blue - 2nd grade dance large
LW Black - 4th grade dance large
JV Black - 6th grade dance large
JV White - 6th grade dance small
Varsity Blue - 8th grade dance small
Special Recognition to JV White on winning
Falcons White First Championship ever!
Congratulations on a fantastic year and State Finalists:
SLW

Black -

2nd

Place 2nd grade dance large
LW

Blue -

3rd

Place 4th grade cheer large
LW White - 4th Place 4th grade dance large
JV Blue -

2nd

Place 6th grade cheer large
Varsity Black -

2nd

Place 8th grade dance small
Varsity White -

3rd

Place 8th grade dance small
Many of our squads competed against 5 squads in their group not to mention all of the competing they had to do to get to this point.
Congratulations to all of our Cheer and Dance teams!
Click here to see 2013 competition season results
by posted 11/03/2013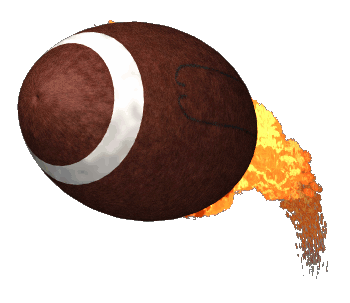 Congratulations to our
2013 Super Bowl
Champions
JV Blue
Congratulations
Coach Ostrowski and Staff!
Congratulations to the
Falcons 2013 ALL RVYFL TEAM Members!
Click here to view the members!