2016

Lincoln Way East Football Camp June 20th - 23rd



"One Heartbeat - Winning With Character" Come join the 2012 Class 7A Runner Up Coach Rob Zvonar and staff from LWE as players from area football programs come and learn technique and fundamentals. There will be 3 camp sessions, grades 2-4, grades 5-6 and grades 7-8. You will return home to your team a better football player! Click here to download the registration and info flyer!

You can sign up for summer camps on-line by going to our camp registration website https://lwe.8to18.com. You will need to create an account to view the camps available as well as registering for camps.
Providence Celtics Football Camp July 11th - 15th
We bring together players from various area programs for an intense yet enjoyable football experience. Celtic head football coach Mark Coglianese will be the camp director. This football camp will be for grades 4-8 only! The Providence Catholic Football Camp will be staffed by the PROVIDENCE CELTICS COACHING STAFF, as well as several alumni college players and top Celtic Varsity players. Former NFL player, Celtic, and football camper, Eric Steinbach plans to be part of the camp again this year.

The Providence Catholic Football Camp has earned a reputation for excellence. All campers will participate in an outstanding learning environment with every session conducted with the same thoroughness that the CELTIC coaches apply to their own practices. We coach fundamentals and technique and drill over 80% of each workout. The Providence Catholic Football Camp will help you in any stage of your football development and prepare you for the next level. Campers will be grouped according to age and ability. A certified athletic trainer will be on duty. Click here to download the registration form.
Chicago Bears Youth Football Camps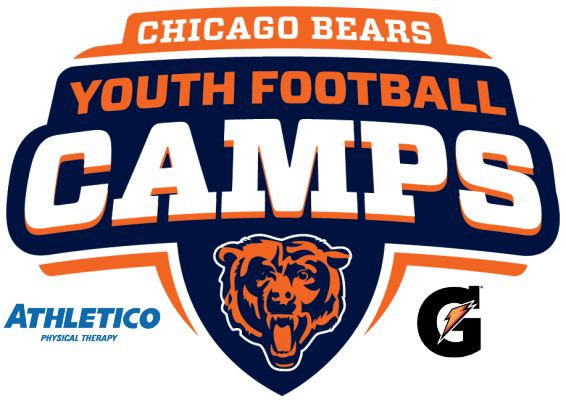 For Football Skills, Life Skills and Fun.
With Chicago Bears Heroes and USA Football Certified, Pro Coaches like former Bears Rashied Davis, Kris Haines, Jason McKie, Jim Morrissey, Adrian Peterson and Mickey Pruitt.
Learn to run, throw, catch and compete the Chicago Bears way.
Get Early Bird Savings Today on All Camps.
Over 20 northern Illinois locations.
It's Football Fit for Kids!
http://www.prosportsexperience.com/chicago-bears-youth-football-camps/